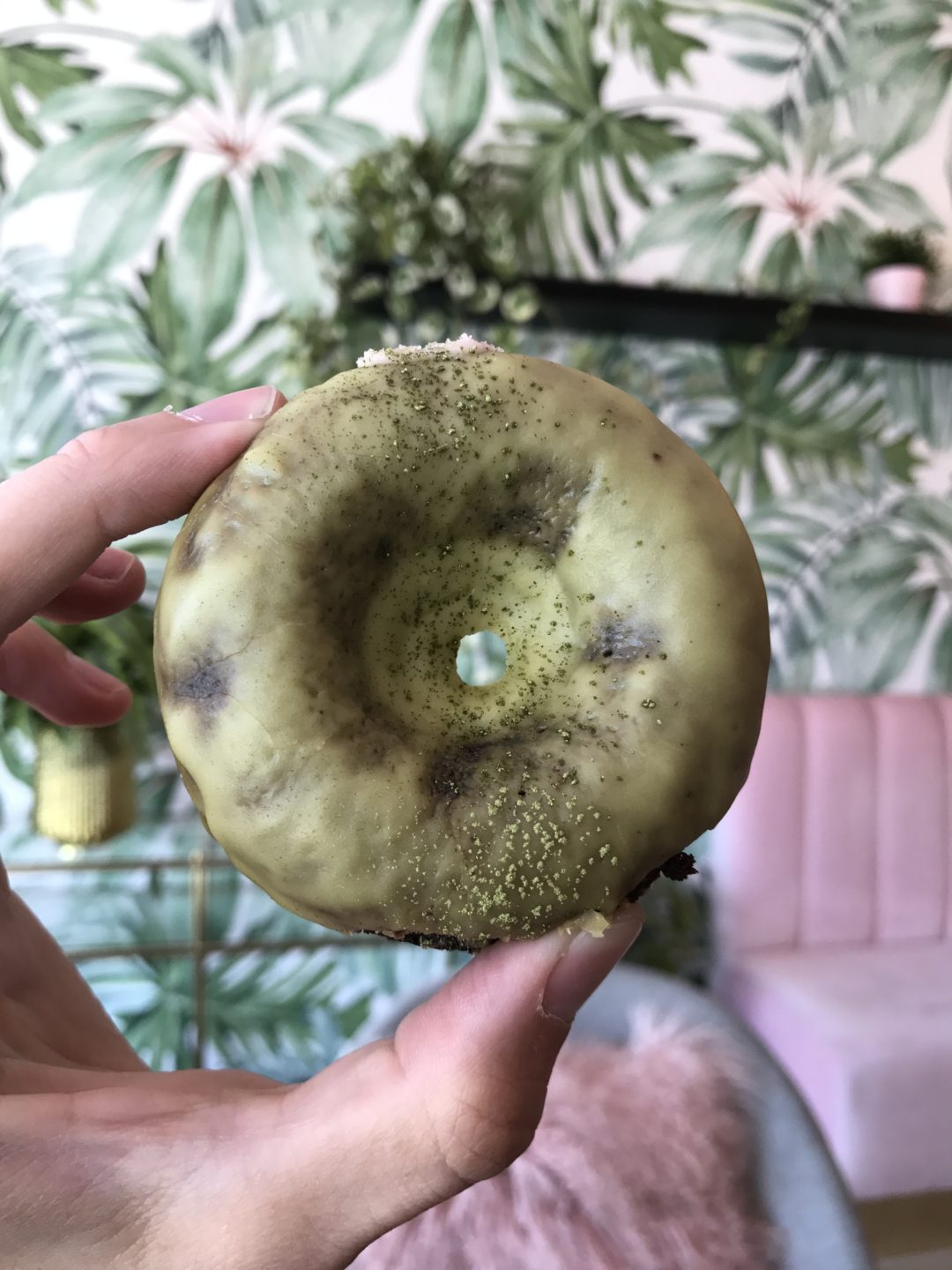 Holy Matcha is Serving Blanche Devereaux Realness (and Tea) in San Diego
Holy Matcha, indeed! This cafe is a Instagrammer's dream. No filter is needed at Geraldine Ridaura's green tea paradise in the North Park neighborhood of San Diego. Bright green Martinique banana leaf wallpaper, furry cushioned pink furniture, warm neon, and house plants that would make a Miami retiree's heart race are sure to become the background of your next profile photo.
Scenery aside, the selection at Holy Matcha will keep you coming back again and again for your entire stay in San Diego. You cannot go wrong ordering from their simple and completely non-dairy/vegan menu. We recommend the Matcha Horchata (I couldn't believe it, either), the Rose Matcha Lemonade, and the Matcha Chocolate Donut. As they say in St. Olaf: "Helgenbargenflergenflurfennerfen…"
Where do you matcha? Let me know your picks for the greenest tea out there.