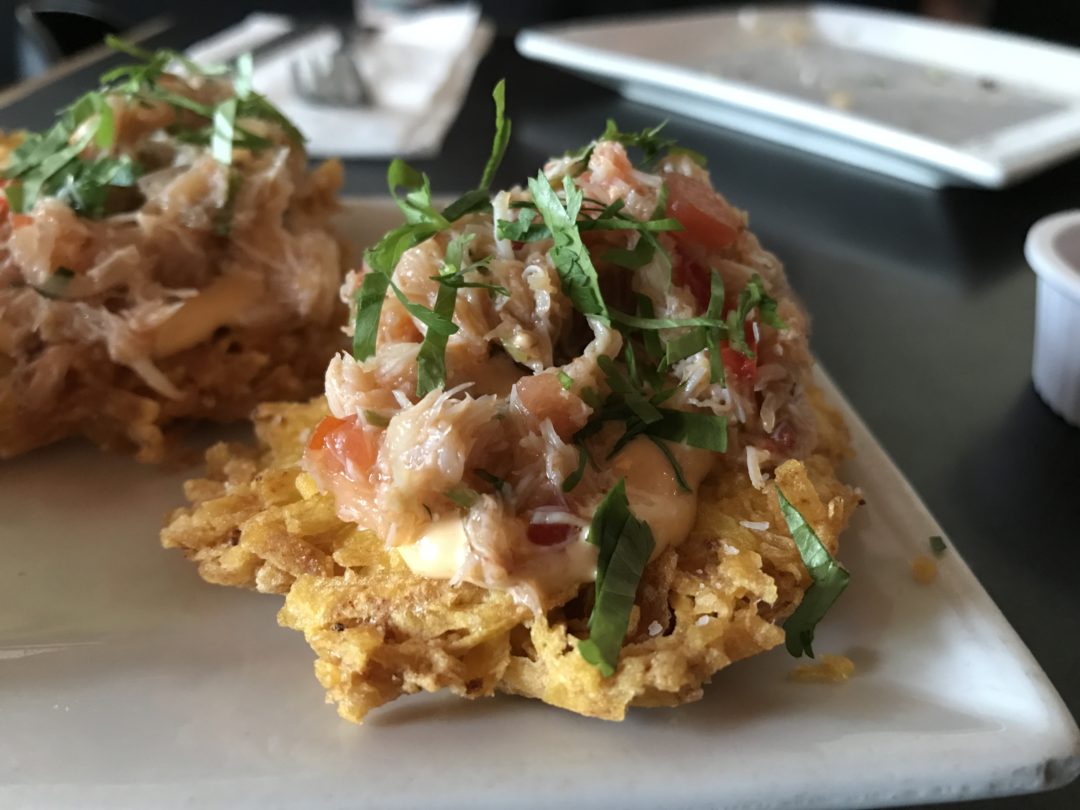 Top Five Places to Eat in San Juan, Puerto Rico
San Juan is seldom considered among the great foodie cities in the United States. I think it's time we reconsider. San Juan has a unique creole cuisine unlike any in the Caribbean or the mainland U.S. The deeply-held culinary traditions of this island are the result of a harmonious gathering of indigenous, Spanish, and African flavors, flavors that each generation guides into modernity with cosmopolitan and sustainably-minded influences.
From unassuming roadside vendors to elegant luxury resort tasting menus, San Juan has got it going on. Go. Eat. Eat a lot. Enjoy yourself. Tip well. And maybe try a few of my humble suggestions below.
1. Jose Enrique
Let's face it: any San Juan culinary guide worth its weight in mofongo better have Jose Enrique's eponymous eatery at or near the top of its list. With an array of national and international awards and special recognition pinned to his chef's coat, Enrique is easily Puerto Rico's finest emerging restaurateur. Located in the Santurce barrio (a 10 minute drive from the city center), Jose Enrique presents a new Puerto Rican cuisine focused on locality and seasonality. Don't be afraid of the handwritten white-board menu — they're saving all the frills for the dish: fried red snapper Minutas served street-food style with a side of spicy aioli; a Crab Appetizer fresh from the shell mixed with onion, peppers, and cilantro served on fried plantain wafers; a Cuban style Vaca Frita, a stewed beef that falls apart at the mere sight of a fork served with mamposteao, red beans and rice in an angelic chorus of spices; oh, it goes on! The menu changes with the seasons so keep an open mind and don't be afraid to ask for recommendations from your friendly server.
2. 1919
For those with a little extra coin burning holes in their Louis Vuitton purses, the Condado Vanderbilt Hotel's 1919 is the way to go. The restaurant's sweeping Atlantic views may be worth the price alone, though the fresh organic and locally-sourced ingredients featured on each plate of the four course pre fixe menu certainly help to justify the expense. Start with the Tuna Crudo with olives, preserved lemons, octopus and local beans in a pistou cold sauce; delight in the decidedly un-Puerto Rican Foie Gras Duo; proceed to the Wild King Salmon Confit with local bok choy, okra, seasame seed, basil, cilantro, and a calabaza-kaffir jus; and end with the rich Chocolate Ganache hazlenut cake with a scoop of mango-cilantro sorbet. Mother's recipes these are not, unless your mother happens to be Julia Child. When on vacation in Puerto Rico, why not #treatyoself?
3. Punto de Vista
There is no shortage of fine restaurants in Old San Juan, and one dish in particular sounds nearly every note in the scale of Puerto Rican flavors: mofongo. Fried plantains are mashed with salt, garlic, oil, and fried chicharron in a traditional wooden mortar and pestle to create what can only be described as The Best Thing You Will Eat on Your Entire Trip. Every restaurant on the island will have its take on this classic dish, and you will find yourself ordering it time and time again.
As close to a national dish as they come, a sign reading "Best Mofongo in San Juan" should be regarded with deep suspicion. This sign inartfully graces the entrance of the Hotel Milano in Old San Juan. Several flights of stairs lead to the hotel's rooftop restaurant, Punto de Vista. Do they have the best mofongo in town as they claim? Impossible to know (and probably not). However, they do have really good mofongo. Like, really good. Order yours Relleno, stuffed with your choice of pork, chicken, churrasco skirt steak, shrimp, vegetables, or mahi-mahi, with your choice of either a sweet criolla or creamy garlic sauce. Beyond the food, find solace high above the din of the tourist-lined streets. Panoramic views of the old city make Punto de Vista a worthy lunch or dinner destination.
4. Cuatro Sombras
Coffee is a high art form as they come in Puerto Rico, and Cuatro Sombras in the southern part of Old San Juan brews a particularly fine cuppa. Start your morning adventure in the colonial town with a hipster-friendly latte and toast slathered in sweet guava butter. On your way out, purchase a bag of Yauco-grown beans to keep yourself caffeinated back home.
5. Piñones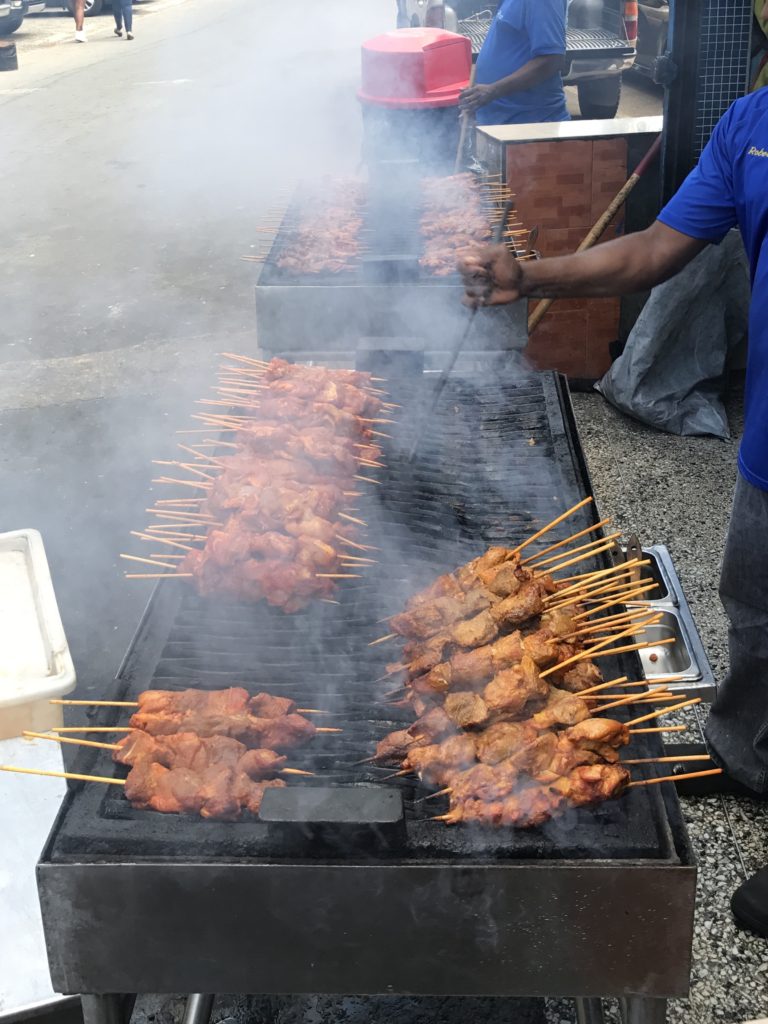 Those in the know know that Piñones, 30 minutes east of San Juan, is the best place to go for authentic Puerto Rican street food hot off the grill. Easy to get to by car (you have rented a car, right?), simply pull up to one of the roadside restaurants or stands and follow your nose. Grilled meats on skewers, fried fish, ceviches, oysters, mofongo and so much more await those willing to venture off the tourist-beaten path. The beaches of Piñones are also transcendently beautiful. Purchase a coco frio (cold coconut) freshly machete'd and venture down to the boardwalk. Navigate past local families enjoying their fun in the sun to find your own serene plot on the beach. Who needs the resort when you have vistas like this?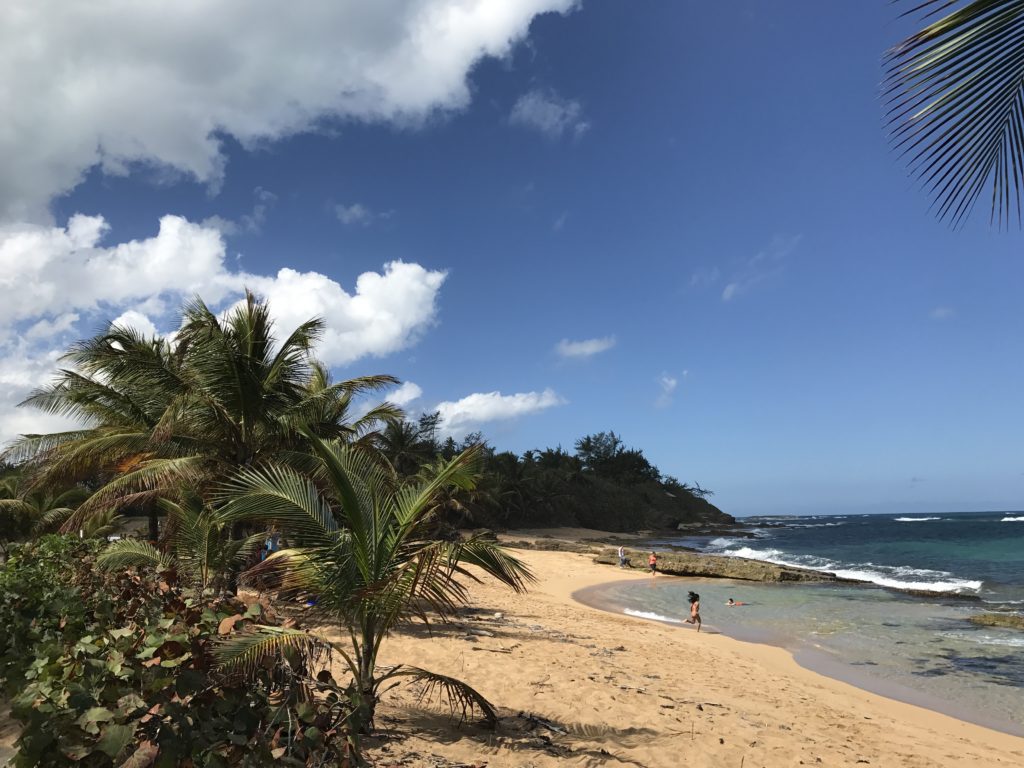 What's your recommendations for good eats in San Juan? I couldn't possibly eat at every single restaurant and food stand! Let me know your favorites in the comments below.